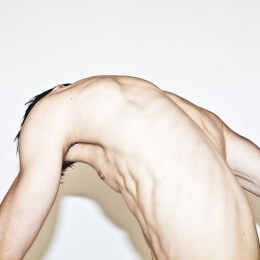 Laser Hair Removal for Men in Sydney
Clearly, permanent hair removal is our most popular service among our male clients, and it will absolutely change your life. Male laser hair removal is the best way to get rid of unwanted back hair. Imagine looking forward to taking off your shirt and throwing away your razor, or cancelling all of your summer waxing appointments. At The Men's Grooming Salon, our male skin therapist customizes the laser settings to treat larger areas when dealing with body hair removal. This sets The Men's Grooming Salon apart from other treatment centers that are typically only capable of focusing on much smaller spots, which we also do. Generally a full back hair removal procedure can be done in 20 minutes. It's a great gift for yourself, and your wife or girlfriend will thank you! Areas like legs, buttocks, penis, or Brazilian laser hair removal are treatable at the Mne's Grooming Salon with excellent results.
Effective, permanent hair removal for men
Laser hair removal can effectively reduce unwanted hair permanently with minimal risks. However, keep in mind that to be effective the laser hair removal procedure has to be repeated at least three to eight times for each area and it is important that you are very constant on coming every 4 to 6 weeks to your appointment.
The benefits of laser hair removal
Laser hair removal has the potential to dramatically and permanently reduce hair growth. As the hair follicles are destroyed, there is no hard stubble to contend with or ingrown hairs to worry about. Compared to electrolysis, which also removes hair permanently, laser hair removal treatments are a lot quicker, so can be used to treat larger areas of the body.
What exactly is laser hair removal?
During laser hair removal a laser, or a concentrated beam of light, is aimed at the skin. It is this laser that destroys the hair follicles. The treatment is considered to be relatively safe because there is minimum disruption to the surface of the skin. Because the laser or light is attracted to the melanin in the hair follicle, the hair follicle heats up, destroying the stem cell that produces the hair. This hair follicle is permanently destroyed.
So basically the heat from the laser burns away the hair follicle. This is not as painful as it sounds, most people who undergo laser hair removal treatment report a prickling sensation. It is described as being less painful than other hair removal procedures, such as waxing or plucking.
Our skin is not usually adversely affected by the hair removal treatment. This is because our skin cools down more quickly than the hair follicles do. So our general skin area is normally fine after the process. However, most treatments will finish off with a cream designed to calm and cool down the skin, to minimise any risk.
How effective is it?
Laser hair removal works most effectively on hairs that are actively growing. It will permanently remove the hair follicles of hair that are in an active growth phase. However, laser hair removal does not prevent new hair follicles from growing new hairs. Hence the need for multiple treatments for treatment to be effective.
Depending on the area being treated, there is normally a gap of between four to ten weeks between treatments. Some areas, such as the face, have faster hair growth rates, so these areas can have shorter spans between treatment. You have to wait for the hair to re-grow, before it can be treated again.
The effectiveness of the hair removal process also varies according to your colouring. Laser hair removal is most effective for people who have dark hair and white skin. The treatment does not work on grey, white or red hairs. It also works better on people with fair skin tones, being less effective on darker skin colours.
Also, if you have taken a course of Roaccutane, a treatment for acne, you will usually be advised to wait six months before undergoing treatment.
What to do before a treatment
For up to six weeks before a laser hair removal treatment, do not pluck or wax your hair. However, it is OK to shave. This is because shaving does not remove the hair follicle which is the area that the laser treats. If you pluck or shave your hair you will remove the hair follicle, thus preventing the laser hair removal treatment from working. we recommend to shave or clip the day before your appointment.
What are the risks with laser hair removal?
Skin may appear in very rare cases red or swollen after treatment, rather similar to a sunburn. Treatments with a good moisturiser or aloe vera gel should adequately soothe the skin within a day or so. In order not to exacerbate any effects, we advise patients to avoid sun exposure and to apply sunscreen after laser hair removal treatments.