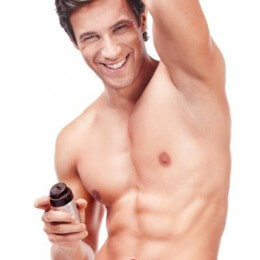 The Male Waxing Grooming Obsession
Gay men have long espoused the virtues of clipping or shaving their pubes to deforest the fur, accentuate the abs, and to better present their privates. But there have always been limits… until now.
As women have the 'Male Brazilian Wax', some men are now getting what certain stylists are calling 'The Boyzilian' a complete waxing of all the hair down there. What is more, that it is not just the gays or models or swimmers doing it, but men from all walks of life.
According to a survey (The New York Times, 2012) 95 % of young guys now 'manscape', as in trim, shave, or wax their back, crotch, and butt hair. Today, even your average Joe likes to trim the hedges on a regular basis. In fact, a poll of more than 1,000 dudes about their guy grooming habits, a whopping 95% admitted to manscaping. And they are not just doing minimal maintenance here. Men go, as far as to say it is weird when they find out one of their buddies does not prune his pubic hair.
As it became okay for men to wear things like designer jeans and use high-end lotions and gels, they started to tend more to their body hair. Women and men noticed and liked it — which set fire to the trend and sent the clippers heading south. According to the poll, most dudes take a DIY approach to hair removal. Not every guy goes totally bare. Many say they like to do some clean up by trimming the hair down there (so it's less bushy) and waxing the outer edges, leaving a manicured patch over their pubic region.
While they are still in the minority, more men are putting themselves in the hands of a professional these days, like The Men's Grooming Salon. Of course, style tastes vary, and some dudes like it subtler.Years after the word "metrosexual" entered the mainstream, there's nothing eyebrow rising about men getting a manicure or a facial. Why are guys going bare with all their hair? Some want to return the favour to their girlfriends; other men say that is about maintaining and keeping things clean. The Men's Grooming Salon offers a full Brazilian Wax for $80, along with partial treatments.
Depilated men, like David Beckham are increasingly evident in mass media. Some men think there is an added perk of getting a Brazilian wax for men: an enlarging effect for the main attraction. It simply accentuates it. Moreover, not every man is comfortable dropping his trousers in a salon treatment room, which can be stressful whether the aesthetician is female. If you feel more confortable with a male therapist, then The Men's Grooming Salon. is the place for a Male Brazilian Wax
Male Brazilian Waxing, aftercare is important, since the risk of ingrown hairs, which can get infected, is higher where the hair is especially thick and curly. For the first 24 hours after waxing, is advise avoiding anything that will get the area overheated, including steam rooms or workouts. The Men's Grooming Salon therapists will apply before and after antiseptic gel to cool and protect the area as well as using the highest quality waxes for men. The Men's Grooming Salon recommends when possible to have a swim in the ocean as salty water will clear any residues of wax and disinfect the area waxed.