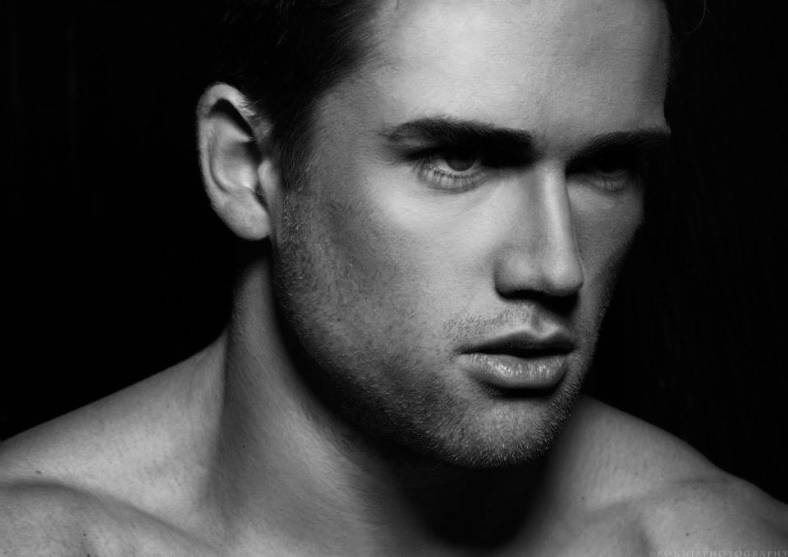 IPL Skin Healing | Collagen Creation | Skin Resurfacing | Scar Treatment
At The Men's Grooming Salon you can expect a personalised treatment plan, every individual is different and we structure your treatment needs and requirements on a personal level. We offer a natural rejuvenated look that preserves your attractiveness over time. Our aim is to minimise the ageing process and have you looking rejuvenated and refreshed all year round. We use a variety of top end skin rejuvenation treatments. Dermastamp devise treatment and IPL Skin Rejuvenation.
(1) Dermaroller: a true market leaders in advance skin needling. Clinically proven to induce collagen and reduce scarring, German engineered, Dermastamp has developed a stamping device that increases skin stimulation and takes standard skin needling to a new level. The Dermastamp device uses vertical penetration to create infusion channels into the skin to instantly create hydration with hyaluronic acid and infuse collagen stimulating ingredients.
(2) IPL Skin treatments: The Photofacial laser will emit a pulse of light that is delivered to the skin using a specially designed cool hand piece. The light is absorbed by the pigment in sunspots and the blood in visible vessels, and converted to heat. The heat dissolves the cells that create the pigment and shrinks the vessels. It treats Sunspots/ Sun damage, Rosacea, Spider veins.
Skin Pigmentation
Excessive skin pigmentation is a result of abnormal production and deposition of melanin by the melanocytes. Melanocytes are pigment-producing cells. The number of melanocytes present in our skin will determine our skin colour. Production of melanin is dependent on UV or sun exposure, and is a natural protective mechanism of the skin. Hyperpigmentation, or areas that are darker than the rest of the skin, result from excess melanin production and deposition.
Reasons for skin pigmentation problems on men are:
UV radiation – in most cases, especially in areas of high UV radiation levels like Australia, skin pigmentation problems can be caused by excessive UV or sun exposure (most common)
Trauma to the skin – this can be a result of physical trauma to the skin, chemical peels, laser treatments, or acne. This is known as post-inflammatory hyperpigmentation (common).
Birthmarks and acquired pigmentation – skin pigmentation can be present at birth (birthmarks), appear in childhood, or adulthood. Examples of these include; congenital melanocytic naevus, cafe au lait spots, spilus naevus, hori's macules, and naevus of ota.
Treating pigmentation is dependant on a variety of factors including your natural skin colour, depth, type, and cause of pigmentation irregularity. We will thoroughly examine and assess your skin and recommend any combination of treatments, including:
IPL Skin Rejuvenation

IPL PHOTO REJUVENATION & IPL (Intense Pulsed Light) Photo Rejuvenation refers to the use of a light source (photo) to restore the skin's vitality and youthful appearance (rejuvenate).
The choice of which light source is best will vary between individuals depending on their particular skin problem, skin type and skin sensitivity. Generally in photo-rejuvenation, IPL technology is preferred to target generalised problems such as redness, flushing, irregular mottled pigmentation, hyper-pigmentation, large open pores and uneven skin tone. IPL utilises the power of pulsed light technology over multiple wavelengths to reach underlying skin tissue at different depths. A series of treatments is required for optimal results and there is minimal discomfort and downtime. Any area of the body can be treated but it is most commonly used on the face, neck, chest and hands.
At The Men's Grooming Salom we use the revolutionary UniMed® Upright IPL. The combination of energies offers a complete solution to the challenges of skin treatment with reduced overall required energy output — enabling safe, effective treatment. Highly selective light energies are absorbed by the hemoglobin and pigmented lesions, but not significantly absorbed by the normal dermis. Electrical energies selectively heat blood vessels — while minimising the effect on pigmented structure. This technology sets our men's clinic apart from regular IPL machines and delivers superior and safer results. We will frequently combine treatments to get the best skin rejuvenation results. eg, Skin Tightening to tighten the skin, and other treatments to improve the texture of the skin. Stubborn vascular and pigmentation lesions can also be treated with other complementary laser machines by our recommended doctor. As always we advise all patients be on a quality skin care regime to enhance the results, such as our Christian Acuña range of healing serums.
Unlike laser treatments, the IPL skin rejuvenation treatment provides a non-erosive solution to improving the texture, quality, colour and health of your skin. IPL is not a laser, but a broad wavelength light that is pulsed onto the skin and can treat multiple conditions simultaneously. Skin conditions, which respond very well to the IPL method, are broken veins and capillaries, redness of the skin, age spots, mottled pigmentation, benign brown pigment and freckles.
IPL Photorejuvenation facts
PhotoRejuvenation Therapy is a unique treatment for unhealthy sun damaged skin on the face and body. This treatment is particularly suited to those with roughened sun spots and pre-cancerous lesions on the skin or advanced sun damage which we see in a large number of Australians. Until now the only options we have had available are cryotherapy or freezing which can leave permanent white scars or skin cancer creams such as Efudix or Aldara which cause an unsightly appearance for 4-6 weeks. Exciting results have also been achieved for those suffering from severe types of acne. This is a new, safe technique that has changed the way Doctors treat disfiguring skin conditions producing clear healthy skin. There are also significant cosmetic benefits. If the skin is also pigmented, it may be beneficial to do a full face
IPL
treatment. This will even out the skin colour, tone and texture and reduce the appearance of blood vessels, freckles, sun spots and pigmentation.
The Problem
The effects of ageing, too much time in the sun or even hereditary conditions can cause a variety of skin imperfections, including redness, dyschromia, telangiectasia, solar lentigines and rosacea.
The Treatment
Intense Pulse Light (IPL) is a non-invasive skin treatment that will improve the overall colour and texture of your skin. Its advanced technology allows us to customise treatments for different skin tones and conditions.
The Results
Dark skin discolouration is improved, redness is diffused, sun damage and age spots are reduced, and overall your skin will look and feel fresh and rejuvenated.
Downtime
None, but you should avoid exposure to the sun for 48 hours and keep the treated area well moisturised.
Before Your IPL Photofacial
(1) Discontinue sun tanning and the use of tanning beds and self-tanning creams 4 weeks before your Photofacial at The Men's Grooming Salon, and throughout the treatment course. This will reduce the chance of skin color changes, and development of new lesions.
(2) Always use an sunscreen with SPF 30 or greater on all exposed treatment areas and re-apply every 2 hours throughout the day. Wear protective, light-occluding hats and clothing.
(3) Discontinue use of exfoliating creams such as Retin-A and other skin exfoliating products 2 weeks prior to and during the entire treatment course.
(4) If you have a history of herpes outbreaks in the area of photofacial treatment you should consult your Primary General Practitioner for medical evaluation and possible prophylaxis prior to treatment.
(5) An accurate diagnosis by a physician of brown spots prior to treatment is necessary before treatment of lesions.
After Your IPL Photofacial
(1) A mild sunburn-like sensation is expected after any photofacial. This usually last 2 – 24 hours but can persist up to 72 hours. Mild swelling and/or redness may accompany this, which usually resolves in 2 – 3 days.
(2) Apply cool/ice compresses to treatment areas for 10 – 15 minutes every hour for the next 4 hours after your photofacial, as needed, to reduce discomfort and heat sensation. An oral, non-steroidal anti-inflammatory, may be taken to reduce discomfort. Please consult your GP beforehand.
(3) In some rare cases, prolonged redness or blistering may occur. An antibiotic ointment may be applied to the affected areas twice a day until healed.
(4) Bathe or shower as usual. Areas treated with IPL may be temperature sensitive. Cool showers or baths will offer relief. Avoid aggressive scrubbing and the use of exfoliants, scrub brushes and loofah sponges until the treatment area has returned to its pre-treatment condition.
(5) Until redness from your NYC photofacial has completely resolved avoid all of the following:
Applying cosmetics on or near treated areas
Swimming, especially in pools with chemicals/chlorine
Hot tubs and Jacuzzis
Activities that cause excessive perspiration
Sun exposure to treated areas (apply sunscreen with SPF 30 or greater)
To prevent infection and scarring, do not scratch or pick scabs or crusting.
WHAT IS A DERMASTAMP TREATMENT?
The Dermastamp is a vibrational stamping device, unlike a manual handheld roller. The skin is cleaned and sterilised. Generally the skin will need to be numbed to ensure your comfort. Therefore the treatment is considered painless. We apply medical degree anaesthetic cream. The tip will glide over your skin creating stimulating channels and an even flushing is the best indication for a perfect medical treatment. The treatment usually takes around 60 minutes in total.
SHOULD YOU EXPECT DOWNTIME FROM THIS TREATMENT?
The inflammatory reaction of the skin is extremely short and fades significantly within hours from redness to pinkish that may last from 12 to 24 hours on average. In order to reduce visible redness, we recommend topical healing minerals + hyaluronic acid to help hydrate the skin. Zinc sun protection is also recommended. Since we are not using heat, yes the Dermastamp can be used on any skin colour and skin type. You will see results instantly. However collagen will grow from around the 6 week mark. Your skin will continue to improve over 6-12mths.
HOW OFTEN CAN I HAVE THE DERMASTAMP?
For Collagen +
Skin Rejuvenation
– 4-6 treatments / 4 wks apart
For Scars + Acne Scar Reduction – 6+ treatment / 4 wks apart
WHAT SHOULD YOU USE ON YOUR SKIN AFTERWARDS?
Only use a soothing cleanser to clean, a mild rich serum and moisturiser to help hydrate as your skin will become very dry. We will recommend you what are the best after care products for you to use at home. You must avoid AHA's, retinol (vitamin A) or anything acidic or 'active' for a minimum of 2 days.
BENEFITS OF DERMASTAMP TREATMENT
Skin Penetration
The Men's Grooming Salon also works with a variety of medical experts at different clinics depending on the skin treatment required. We will assist by booking you in to the relevant speciality clinic for your treatment. This website and the services listed is to be used as a guide only.