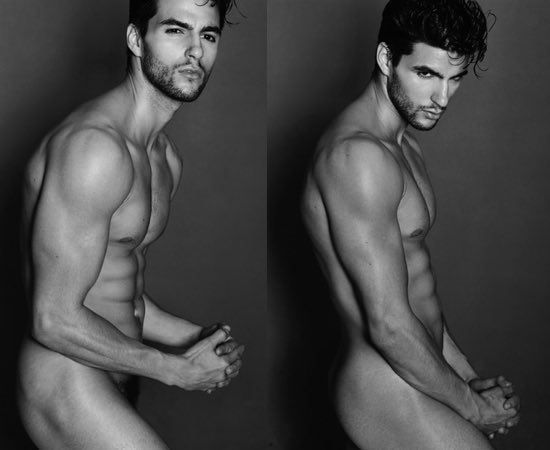 Face Treatments for Men | Facial Skin Rejuvenation | Non-invasive Facials
Discriminating blokes from every corner of the globe have begun to discover the transformative powers of a regularly scheduled facial. One of the most important grooming rituals out there, a professionally administered man's facial is a must for every modern man to look his best. Facials are also a popular source of stress relief and relaxation, no matter your gender. The Men's Grooming Salon in Sydney offers a premium range of unique male facial care treatments. We provide you with a personalised assessment and tailor the treatment to best suit your skin. All facial treatments are designed to target the effects of ageing in male skin with its specific characteristics. Facials are an excellent excuse to spoil yourself a little
Organic Collagen Face Treatment | Anti-Ageing.
The skin on a man versus that on a woman is significantly different. The ability to grow a beard is just one obvious distinction among many others that are not so evident. From a structural point of view, some of the differences include skin thickness, collagen density, loss of collagen as we age, texture and
hydration
. These differences in the skin may in fact create differences in the treatment room. Our anti-ageing
collagen facial treatment
provides a hydrating boost infused with precious hydrolysed collagen to promote a radiant complexion by firming the skin and reducing the appearance of
fine lines
and
wrinkles
so you can enjoy more youthful-looking skin. This rejuvenating treatment containing squalene and hyaluronic acid for maximum
hydration
dramatically revitalises coarse, dry skin and leaves your complexion looking smooth, moisturised and healthy.
Learn More Here
Organic Detox Male Facial | Skin Purifying.
Wanting a clear, blemish-free complexion is hardly exclusive to women these days. Blokes are coming to realize how important it is to put their best faces forward, in the business world as well as in their personal lives. This is a deep-
cleansing treatment
designed to meet each man's individual needs leaving your skin feeling fresh and clean by removing the accumulated impurities in your pores. To add to this precise cleansing and nourishing
face treatment
with the finest organic products, a soothing foot and hand
massage
is applied. This is for the Bloke that truly wants to indulge in pure relaxation to awaken the face to absolute vibrancy through proper techniques and ingredients. This service will invigorate, revive, refresh and replenish the face.
Learn More Here
Organic Vitamin C | Sun-Damage Correction.
To improve your complexion, the right treatments are a must. Pore-opening techniques like vapor steam, facial cleansers, facial scrubs, and facial vitamin infused masks are imperative to smoothing out your skin. Repeat treatments are necessary in order to ensure long-term results. If that sounds like too much of a time commitment, we're sure you'll be singing a different tune once you try your first facial. Brighten the complexion while reducing the appearance of pigmentation spots. An antidote to lack luster skin, this treatment increases skin radiance and luminosity while preventing the formation of new pigment spots. Super Rich in stable antioxidants including Vitamin C, our C
facial treatment
features patented Kakadu Plum infused technology.
Read More Here
PhotoFacial IPL | Pigmentation | Rosacea | Wrinkles
If your skin is freckled, discoloured, red, or blotchy from overexposure to the sun, you will benefit from photorejuvenaton. The procedure also improves skin texture and reduces the size of pores. If you have rosacea, the procedure removes dilated blood vessels and decreases facial flushing.This treatment reduces redness, unwanted blood vessels, brown spots, pigmentation,
fine lines
, uneven tone, and pore size of the face, neck, chest, and hands (as well as arms, legs and back). Patients can resume normal activities immediately after each treatment. Five treatments are typically suggested spaced one month apart.
Read More Here
Enzyme Therapy | Alkaline Peel
Enzyme treatments improve the skin's ability to function by dissolving dead cells and impurities trapped within the skin. This in turn restores vital cellular nutrition and oxygenation, required for cellular regeneration.
Enzyme Therapy stimulates collagen production, restoring structural integrity back to the skin. It is suitable for a wide range of conditions such as aging skin, sun damage, acne, rosacea and pigmentation.
Learn More Here
Organic Pumpkin Enzyme Peel | Skin Rejuvenation.
A targeted treatment for the unique needs of a man's skin includes a
pumpkin peel
to gently exfoliate, purify, hydrate, and relieve irritation caused by everyday
shaving
and the outside elements.It is a powerful antioxidant treatment that brightens and rejuvenates the skin. Pumpkin is a rich source of antioxidants and enzymes that act like alpha-hydroxy acid, but have the benefit of being alkaline. This treatment acts simultaneously to exfoliate and draw impurities out of the skin while introducing vitamins, enzymes and nutrients into it. This outstanding facial stimulates circulation while providing vitaminic nutrition. It is also excellent for smoothing the skin as the salicylic acid employed removes the dead surface cells responsible for rough texture. The new, healthy skin will have you looking fresher and more vital. The Organic
Pumpkin Peel
is an effective treatment for acne.
Learn More Here
Organic Papaya Nourishing Facial | Dry Skin
This therapeutic, restorative male facial visibly improves the appearance of the skin after only one treatment, leaving it softer, healthier and more luminous. The cleansing and exfoliating
facial treatment
is followed by the application of an aromatic, white alkaline mask enriched with powerful papain enzyme extracts. This enhancing treatment is for men who want the best complexion possible. It maximises natural cell renewal by detoxifying, oxygenating and nourishing the skin, leaving it with a long-term healthy glow. Pure Vitamin E is used to boost nourishment to the skin.
Learn More Here
Organic Balancing Facial | Oily Skin
This corrective therapeutic treatment is for men with acne problems, clogged pores or persistent sudden break-outs. It clarifies, normalises and balances the skin by controlling curbing excess secretions and removing dead cells that contribute to breakouts. This corrective anti-acne
facial treatment
for men program is designed as a series of treatments over a period of time. There's no need to suffer from bad skin and adult acne anymore. Give the trained male skincare professionals a call today.
Learn More Here
Collagen Induction Therapy (CIT) with DermaStamp Treatment
At The Men's Grooming Salon we use Dermastamp devise treatment. Dermaroller, are true market leaders in skin needling. We are very successful with results. We have now evolved this technology and are very excited to introduce the NEW Dermastamp to you at The Men's Grooming Salon. Clinically proven to induce collagen and reduce scarring, German engineered, Dermaroller has developed a stamping device that increases skin stimulation and takes standard skin needling to a new level. The Dermastamp uses vertical penetration to create infusion channels into the skin to instantly create
hydration
with hyaluronic acid and infuse collagen stimulating ingredients.
Learn More Here
Skin Penetration
The Men's Grooming Salon also works with a variety of medical experts at different clinics depending on the skin treatment required. We will assist by booking you in to the relevant speciality clinic for your treatment. This website and the services listed is to be used as a guide only.