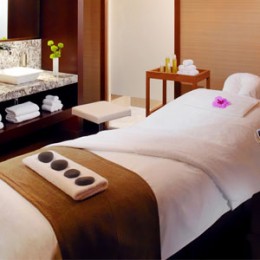 The Benefits Of Choosing a Private Therapy Studio for Male Grooming vs. a Shop-Front SPA
The Benefits of Choosing a Private Therapy Studio for Male Grooming
Unlike some days in the past, male grooming is now a prerequisite. The term does not refer to one activity, but a combination of activities, which eventually leave one looking good. It involves cleaning and nurturing different parts of the body. Just like there are different parts of the body to be addressed, clients must also choose from a wide range of products to achieve the best results. This is perhaps why people opt to go for private professional male grooming hence avoiding the hustle of finding the best products for home use and also save time in the process.
If you are interested in professional help to make the grooming process much simpler, our privately based men's grooming salon is your best bet. We offer various services that you cannot accomplish perfectly on your own. In addition, you might not get these easily from your local barber or bi unisex SPA. These range from the 'traditional' manscaping, male waxing, exclusive tailored facials, massages and even eyebrow reshaping. This allows you to get great results without having to test tens of products and equipment. In addition, you can rest assured that after the session, you will be looking and feeling peacefully wholesome.
Apart from our broad knowledge on different product types to suit different skin types, you will also enjoy a host of other benefits with our private studio therapy-grooming salon. One of these is dedicated space since we are normally spa styled and equipped in a professional manner. Most people who visit the ordinary shop fronts salons will agree that they are usually too squeezed and not personal.
Our private studio also offers discrete professional services. In most areas, men have limited choices when it comes to maintaining their looks. For instance, apart from the traditional barbershop, one can only think of a professional unisex salon. The only other option is visiting a beauty salon or spa, which most men take as meant for women. Therefore, our private therapy salon provides a better solution to this predicament.
With the busy lifestyles many people lead today, one might not have a lot of time to set aside for male grooming. Therefore, finding our centrally located men's' grooming studio in Woollahra, is a great bonus. In addition, if you cannot get time during your working hours, we also allow you to enjoy the benefits of our after hours services often with evening appointments provided most days. This advantage also benefits those with no time to spare because they can also avoid the hustle of busy salons during the normal working hours.
With all these benefits presented by our privately men's grooming therapy salon, there should be no reason to settle for substandard male grooming. Remember, grooming has nothing to do with just body beauty. It is about the way you look on the outside, which influences the way you feel inside. Therefore, when you are looking your best, you are in top form.
With all these details, it should not be a problem finding our Men's Grooming Salon for all your male grooming needs.
For more info email us at info@mensgroomingsalon.com.au or visit our website www.mensgroomingsalon.com.au