Men's Grooming Salon Professional Wardrobe Stylist — Helping Australian Men with Their Personal & Professional Wardrobes
Men's Wardrobe Stylist. Architects, lawyers and financiers and professionals seeking a sartorial edge are taking the lead from celebrities and television personalities and hiring style advisors to update their image with minimum fuss and maximum impact.
The Men's Grooming Salon's personal styling service is different from the rest.
We understand that shopping for clothes is a serious a pain-in-the-ass,  especially for us guys, so we have introduced a personal shopping and styling services to simplify your lives while improving your wardrobe and how you present yourself to the world.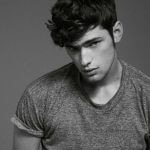 Men's Wardrobe Stylist | Dress for Confidence & Success | Make a Statement
Why not take professional advice? Our stylist knows exactly what you need as a man.
Based in Woollahra, Sydney, our personal stylist will come to your home or office and assess your current wardrobe. We will help you sort through your existing wardrobe, determine which items in your wardrobe work for you best, and help you to understand and define your individual style.
From there, we'll upgrade your wardrobe and keep your style personal while helping you look sharp and feel great without overthinking it or spending hours in the shops.
Closet Styling | Basic Wardrobe Package.
Closet Styling | Basic Wardrobe Package.
This the ideal service to book if you are the guy with a closet full of clothes who wears the same thing over and over again. If you and don't feel all that confident putting looks together or if you just want a fresh perspective in creating new looks from the clothes you already own, then Men's Grooming Salon Personal Styling is a great place to start.
Our Closet Styling service will help you get a feel for personal styling, but if you want to upgrade to a higher service personal shopper, we can easily convert your Basic Wardrobe Package service into a Pro Package.
The choice is completely up to you.
Benefits

Pro Package | Sorting, Shopping & Styling Repair.
Pro Package | Sorting, Shopping & Styling Repair.
Do you feel uneasy when shopping or feel overwhelmed in stores? Are you unsure about what looks good on you? Do you tend to wear the same few things and waste money on clothes you don't wear?
We have a solution for you and a strategy for style. Try Men's Grooming Salons 3 step complete wardrobe rehab process for a transformational experience, guaranteed to make you feel handsome, confident and excited to get dressed each morning.
Each of our three steps builds on the previous one to give you the best results.
Benefits

DeLuxe Silver Service | Special Occasion
DeLuxe Silver Service | Special Occasion
Helping our clients what works for them and ensuring they can replicate the looks themselves is our goal.
Taking you one step further, we'll focus on building your wardrobe from the ground-up and taking you beyond the basics.
Do you have an upcoming special event – a wedding, reunion, anniversary, birthday, important meeting or a Red Carpet event?
We will find right clothes to give you that "WOW factor". You will look and feel your very best.
Benefits