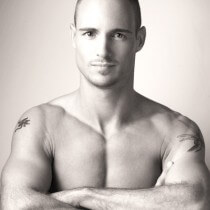 Anti-Acne Treatments for Men
Acne in men is on the rise, but acne treatments are better than ever
The medical term — acne vulgaris — captures the condition pretty well: an ugly, vulgar scourge that ravages the faces of many unfortunate adolescents. Acne can leave lifelong scars, both physical and emotional. However, it's something that most guys assume is behind them once they hit their twenties.
But for some, that is not the case. For some men, acne is like a bad credit rating — no matter what they do, it won't go away, and it keeps on humiliating them. And like that of a bad credit rating, the cause of acne may not be apparent. Stresses, diet, too little sleep — all have been implicated. But dermatologists usually cannot identify the cause for each patient. The Men's Grooming Salon has the solution for you.
Click here to find the best anti-acne face treatment for men.