The latest natural and biodegradable low heat waxing for men in Sydney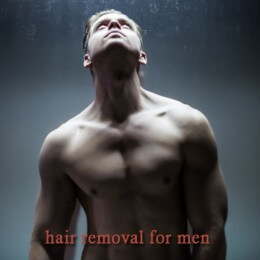 The latest natural and biodegradable low heat waxing for men in Sydney
At The Men's Grooming Salon in Sydney, the clinic for all men waxing treatments and male face rejuvenation services, we are proud to announce an upgrade on our most advance waxing hair removal services for men in Sydney.
We have upgraded all our waxing systems with German titanium wax warmers. These solid wax pots are able to maintain the appropriate temperature for the product until it is turned off, meaning the wax is never reheated, and it will be set at a lower temperature making the waxing experienced much more bearable and relaxing. Advanced German engineering with an Italian design, intuitive technology, and years of research and development has made wax warmers used at the men's grooming salon, well ahead of the skincare industry's curve. Our wax warmers have a thermostat-controlled compact design to accommodate a duo of sealed pots that can hold 1 litter of wax, each with an adjustable control for temperature and dual switches for power conservation. Additionally, the wax remains sanitary at all time during and in between waxing sessions. Our wax warmers have a sleek, streamlined, and contemporary Italian design that includes skid-free rubber feet and surfaces made from stainless solid unbreakable steel material with a no drop tool system.
We have also upgraded the formula on all our Australian natural minerals waxes. At The Men's Grooming Salon in Sydney, we use only the finest resins, natural ingredients and aromatherapy oils, delivering superior performance, removing stubborn hair as short as 1mm with our most advance men's waxing hair removal products.
Our waxes and waxing methods for men are effective, easy to use and trouble-free. We use organic and natural hair remover waxes. The Men's Grooming Salon has embraced essential oils and mica and bees wax based for their endless benefits in order to offer a real solution to the hair removal problem. We all know that men's skin is a receptive organ that absorbs what you put on it including the harmful substances found in certain hair removers (resins, alcohol, wax, and chemicals).
The Men's Grooming Salon does not ignore the skin. In fact, after waxing your legs, back or private parts at the men's grooming salon, the skin feels and looks smoother, younger and moisturized. Our wax for men is so pure it contains nothing but Organic Chamomile, Organic Sugar, Organic Lemon Juice, Organic Tea Tree Oil, Chocolate, Bee's Wax, Mica and Water (and our organic blend of essential oils). During our waxing treatments, fabric strips made for organic woven polycotton stock is used. They are used once and then both, woven and wax will disintegrate as a biodegradable product.
Our new waxing system is designed to remove impurities and dead skin cells from the skin surface so skin feels softer and smoother with each use. It removes only the hair, not the skin. It does not break hair at the surface but delicately removes it with the root.
All our waxes, pre and after lotions and all the utensils used each time at each treatment are Hypo allergenic. There are absolutely NO chemicals, perfumes or artificial substances in our waxes.
Our wax brands are members of the Beauty Without Cruelty organization and also a member of The National Association Of Chain Drug Stores. No chemicals, artificial or harmful substances. No animal testing.
Botanical is the best
Not everything described as 'natural' is good for your skin. Our wax brands use the term botanical to emphasize that not only the finest natural ingredients are used but also each ingredient is beneficial for your skin, even if your skin is young or sensitive.
Tips to Consider Before You Wax
1. Exfoliate 24 hours before waxing your legs, back or any other area of your body to ensure optimal results. Using a scrub or loofah will help you get rid of layers of old or dead skin to enable your wax to grab the unwanted hair more firmly before pulling it off.
2. If you are prone to allergies or have sensitive skin, take an ibuprofen or antihistamine half an hour prior to waxing just to be on the safe side.
3. Remember that applying ice to the area to be waxed will constrict follicles and make it even more difficult to get hair out since the pores there will close. Wash the targeted area with water and mild soap and dry it thoroughly.
4. Ensure that your skin does not have any residue from oil or lotion; this will prevent the wax from adhering to your skin.
5. Don't forget that an astringent or toner will close your pores. So it's best to skip them.
Benefits of Waxing
There are benefits that waxing your legs, Brazilian wax, back and all other areas, can give you that shaving with a razor will not. With the latter, you risk cuts, razor burns, and nicks on a daily basis. The absence of chemicals in the product's formulation is another advantage that waxing has over application of topical creams, also known as depilatories, which have chemicals that often irritate skin.
Stubble is also another factor that waxing eliminates. Results from waxing can last between three to four weeks. Moreover, some waxing products are able to cause hair regrowth to become sparser and finer with continued use. But not all waxing kits are made equal, the reason why you have to choose the appropriate type to use, especially on your legs which are visible when you wear dresses, shorts, and skirts.
To make an enquiry Click Call or SMS The Men's Grooming Salon at 0415 237 494 -men only grooming space