Male Brasilian Wax in Sydney. Everything that it is to know.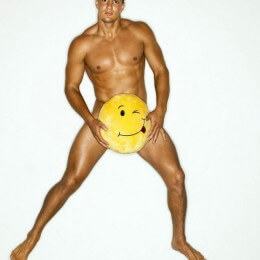 Male Brasilian Wax in Sydney. Everything that it is to know.
No longer just for females – the trend continues with intimate waxing now one of the fastest growing areas of the professional male grooming industry.
WHAT IS MALE INTIMATE WAXING?
Also known as the infamous 'back, sac and crack', Boyzilian, Manzilian or Brazilian waxing, this increasingly popular service involves the removal of hair from the groin, penis, pubic area, scrotum and anus/buttox.
HOW PAINFUL IS IT? HOW LONG DOES IT TAKE?
The pain of a male brazilian wax is NOT THAT BAD if done correctly. The scrotum has very little nerve endings compared to the pubic bone. Anytime waxing is done near the bone on any area of the body it's much more intense. By far, a chest wax is the most painful of any waxing service on a man. Experience is a great teacher! The last 8 years has taught me the best and most efficient way to remove pubic hair on any man. The service time is about 30 min.
WHAT'S THE BODY POSITIONING? HOW IS IT DONE?
Although it maybe a vulnerable position for a man, in my experience it's the quickest and thorough way to do a male brazilian. The body is first positioned face down to remove all of the hair from crack, anus and bum cheeks. Then the client faces up so the back of the scrotum can also be done this way with a pinch and pull technique. It's a very gentle but firm pressure to keep the skin taut and in tact and is done with a hard wax. (see below for more info on wax) That technique is followed on the front part of the scrotum when the body is turned over. The rest of the hair is then removed from the base of the penis, pubic area and groin.
WHAT SHOULD YOU DO AFTERWARDS?
Keep in mind your hair follicles maybe red from 4-24 hours and it's best to wear 100% cotton afterwards to keep the skin breathing. It's also a good idea to use an exfoliant 24 hours after a wax to prevent ingrowns (if your prone to them) it keeps the skin clear of sebum, bacteria, and dead skin.
WHAT YOU SHOULD NOT DO!
Don't drink alcohol or caffeine before a service! This dilates the blood vessels and can cause more pain when the service is performed.
DO MEN WANT DIFFERENT STYLES OF WAXING?
About 95% of my own clients opt to wax the scrotum completely but will leave some hair above the penis. Unless the customer has naturally smooth abs or gets this area waxed as well, it can look a little odd to take it all off. The idea is to get it looking relatively natural. Some will want a basic square or triangle of hair left behind.
WHAT'S THE MOST POPULAR?
Most men will ask my opinion on what looks best and my suggestions are always custom to their body, hair and the look they want to achieve. Referring to popular names like "The Hollywood" or "Boyzilian" can confuse most men, keeping it simple is the golden rule in my treatment room. Clients can have as much or as little hair removed from the area as they like.
WHO GETS WAXED?
Regular everyday people get waxed! But it's popular amongst swimmers, cyclists and athletes, where hairless skin has advantages in terms of comfort and performance. It's also very popular with bodybuilders, dancers and strippers also enjoy the smooth appearance that waxing brings, and clients with tattoos or intimate piercings often prefer to be hair-free in order to show off their artwork.
HOW MUCH SHOULD YOU EXPECT TO PAY?
Male Brazilian waxing in Sydney is a specialized, highly skilled service and should run approximately $80. Be aware for cheaper waxing prices or salons that do not promote this specialty for men. Regional variations will also play a part in pricing – depending what city, state and the demand for the service.
WHAT IS THE BEST KIND OF WAX TO USE? HOW LONG SHOULD IT TAKE?
The right product can make the world of difference in terms of client comfort and it stands to reason that a good wax can help with how much time it takes to complete the service. My personal preference is for a non-strip wax (hard wax) that sets on the skin and is then peeled off by hand. The new generation of hard waxes by companies such as Perron Rigot (Cirepil) and Brazilian Blue by Hairaway have a lower melting point and are much more gentle on sensitive areas than traditional hot wax or the soft waxes removed with fabric strips. Hard waxes work by 'shrink wrapping' around the hair as they dry, ensuring perfect removal of even short, coarse and stubborn hairs.
ARE SEXUALLY TRANSMITTED DISEASES A CONCERN?
Debate continues within the industry as to the actual risk of cross-infection from STD's when waxing. Personally, to protect the client and myself – hygiene procedures are of utmost importance! Wearing of invisible antiseptic gel like gloves, avoidance of double-dipping, disinfection or sterilization of equipment, clean towels for each client and the correct disposal of salon waste.
CLIENTS MODESTY DURING TREATMENT
The client is going to be naked from the waist down so I think that it's so important to maintain a confident and professional demeanour, discuss the treatment procedure beforehand, take time to answer any questions and explain what I'm doing every step of the way. My goal is to make my clients feel relaxed and happy throughout the service.
ARE ERECTIONS NORMAL? – AWKWARDNESS IN A SERVICE
Don't panic! Most erections that occur during a Brazilian waxing service have nothing to do with sexual arousal. Instead, it is likely to be no more than an involuntary response to the manipulation of the client's genitals. Any such arousal normally subsides fairly rapidly. No need to feel embarrassed – your therapist should be sensitive and understanding.
Rest assured when you make an appointment at The Men's Grooming Salon in Sydney you will always be treated with dignity & respect. Professional quality services with results. Thanks for visiting. Christian