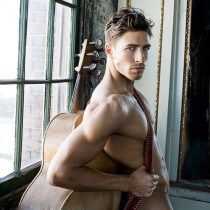 Why men need skin care?
There is, of course, an elephant in the room: Skin care products are almost universally unisex or for women. This includes products with "for men" slapped underneath the standard logo. However, those products aren't specially made for men and don't take into account the special skin care needs of men. Men's skin is 25% thicker and requires a special formula to cater to men's skin differences.
Men's skin is put to constant stress due to our lifestyle differences and constant shaving irritation we put on our skins. Guys need something that helps us look and feel our best without all the complications required to buying the right skincare product. That is why guys need a product that is made by guys and is specifically for guys. Luckily, we here at Christian Acuña Organic Skin Care for Men are that company and are working hard to delivering men's products to you that simplifies this whole process. Click the link that follows to find out more information about our skincare products for men.
Men's skin is physiologically different from women's due to differing hormones and the demands of shaving. While men face many of same environmental, stress, diet and ageing issues as women, they can fall prone to a few problems of their own; so it's important to understand a few basic facts about the male skin that can make maintaining a healthy, youthful look easy to achieve. Men's thicker skin slows the ageing process, but makes it harder for treatment product to penetrate. The thicker skin is less prone to developing fine wrinkles, but it tends to produce deeper creases with age.
1. Increased oil production helps maintain a youthful appearance longer, but also means increased breakouts and blackheads.
2. External and internal factors contribute equally to the skin's health and appearance.
3. Sun protection from UVA and UVB damage makes a vast difference in the skin's health and rate of aging.
4. It's never too late to start improving your skin's appearance
Daily skin care with Christian Acuña's scientifically-advanced organic skin care products is the key to maintaining a healthy complexion. A simple regimen of cleansing, after shave treatment, moisturiser and sun care will do the trick. There are also effective preventive measures you can take to delay the visible signs of aging, as well as after-the-fact strategies that can save your skin. Couple this with the best facial treatments for men in Sydney from The Men's Grooming Salon and you'll look great.
Follow us and Learn more about your skin. Join our FACEBOOK PAGE!