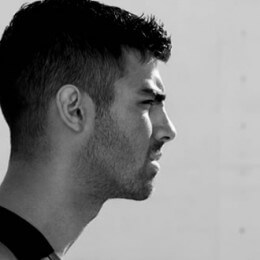 Men's Basic Fashion & Grooming Tips
If it is time to trade in your worn-out duds for more dapper digs, and you are ready to learn a thing or two about keeping your skin looking as fresh as your newfound style, read on. We have mixed essential grooming tips with timeless fashion tricks to refine your look so you can look handsome and healthy through the years. You may have spent your teenage and college years kicking back in t-shirts and shaving only on special occasions, but there comes a time when you must up the fashion and grooming ante. It is a natural transformation as you mature, and thankfully, just a few minor modifications are all it takes to transform your style from novice to in-the-know.
The power of accessories
No one wants to be left in the dust when it comes to fashion, but it is easy to get wrapped up in ever-changing seasonal trends. Although a few of-the-moment pieces can update your wardrobe, there's nothing more powerful than timeless, classic accessories that last for years, get better with age, and – in most cases – are totally worth the splurge. Here are a few key, practical pieces to add to your wardrobe as your budget allows
Classic watch: Since most men carry a mobile phone, watches have become a less integral item in most male wardrobes. But keep in mind that a watch is a useful way to make a style statement. Consider adding a classic watch that will stand the test of time and work with virtually any outfit to your accessory arsenal.
Modern cufflinks: All you need is one pair of simple, modern cufflinks with inlays to project an air of style that is not over-the-top or ostentatious. Avoid bright colours, trendy designs and bling-y gems or stones; instead stick with a plain pair that will stay in style forever.
Well-constructed briefcase: Admit it: At some point you've been a little bit jealous of the purse your wife or girlfriend gets to tote around – if not for the opportunity it provides to make a style statement, for the basic utility of being able to carry around the day's necessities. But men, you can do both! A well-made briefcase speaks volumes: It says that you are organized, professional and sophisticated. You do not have to spend a fortune, but keep in mind that a high-quality leather briefcase can last for decades. When picking one out be sure to pay attention to details like size and organizational compartments for phones and file folders.
Tie: Ties are a great way to add a bit of sophistication to any ensemble. You can even pair a tie with jeans and a button-down shirt for a look that subtly sends the message of smart style and sophistication. Look to the shades of the season when picking out colours.
Learn to coordinate pattern and colour
Plenty of men panic at the thought of coordinating a patterned shirt with a patterned tie. Some also shy away from mixing colour into their wardrobe, just to avoid a style blunder. But there is no need to limit your clothes to solid, neutral shades. Here is what you need to know:
Complementary colours: You will avoid clashing a patterned shirt and tie if you make sure that the dominant colours of both pieces match, or at least complement one another.
Keep prints and patterns compatible: It also helps to vary pattern textures by mixing one small and one large print.
Pick one pop of colour: Limit splashes of colour in your outfit to one garment at a time, whether it is an accessory like a belt or scarf or a larger piece like a shirt.
Layer your look: Another useful technique is layering: hide a brightly coloured piece underneath a blazer or sweater that allows just a small amount of colour to show.
Get to know your tailor
If there is one person who can take your wardrobe up a notch overnight, it is your tailor. With measuring tape, pins and a little thread, the off-the-rack clothes that bunch here and ride up there will fit to your measurements. And, if it is in the budget, consider having a custom suit made just for you. If you consider cost per wear, it has the potential to become the most economical item in your closet. To find a great tailor, get recommendations from your best dressed friends or co-workers. Remember to inquire about experience and request client references before making your choice.
Do not be salon shy
Sophisticated guys understand the value of a great grooming session, from brows and face to body and hair. But, should you hit The Men's Grooming Salon? Here is what you can expect:
Many guys assume that salons and spas are more for the ladies. Venture into The Men's Grooming Salon, and you'll be surprised to see men taking advantage of not only your back waxing, but services like eyebrow grooming, facials, massages and even Brazilian waxing. Make a well-groomed statement by getting a salon treatment of your choice at The Men's Grooming Salon in Sydney.
Scrub up weekly
Failing to exfoliate regularly and prepare your skin for a shave can lead to blackheads, painful ingrown hairs and a shave that is not quite as close as it could be. Facial Exfoliation sloughs off dead skin and encourages cell turnover, so your skin looks youthful, fresh and smooth.
Exfoliating is simple: Gently buff your face with a warm, damp washcloth as you cleanse, and you will notice fewer blackheads and smaller pores after a few weeks. Apply a mild exfoliating scrub like the Christian Acuña Facial Exfoliant once or twice weekly to damp skin.
Shield your skin
Yes, many men get away with a weathered complexion as they age, but applying a daily SPF does more than just keep your skin wrinkle-free and youthful. When applied daily, top experts agree that a hydrating layer of broad-spectrum UVA/UVB protection can prevent age spots, even skin tone, and – most importantly – reduce the risk of developing skin cancer. Apply SPF moisturizer to clean skin each morning (even when it's cloudy), and reapply during the day if you spend time outdoors. Starting this one simple habit while you are young will help your skin stay healthy and protected decades into the future.
Product picks: Use the natural built in Certified Organic Moisturiser for normal to oily skin. Zero grease residues!
Remember, these recommendations lay your fashion and grooming groundwork, but your style is certain to evolve through the years. Keep these timeless tips at hand and you will never look in the mirror and wonder why your personal appearance does not match the man.