7 key ways to prevent sun damage this summer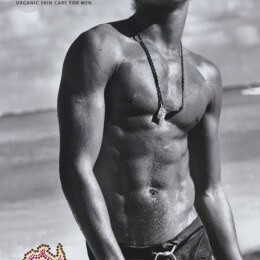 7 key ways to prevent sun damage this summer
1. Wear Sunscreen Everyday
About 80 percent of the average person's lifetime sun exposure is incidental; which means it occurs during daily activities, not lying on the beach. If you are planning on being out in the sun for longer than 15 minutes, make sure to use a sunscreen with SPF 30. If you use a moisturizer, save a step and use a moisturizer with SPF.
2. Protect Your Eyes
One of the first areas to show signs of aging, the skin around the eyes needs extra hydration even if the rest of your face does not. Sunglasses help shield the skin around your eyes from skin-aging UV rays. Opt for a pair clearly labelled to block 99 percent of UV rays. Wider lenses best protect the delicate skin around your eyes.
3. Moisturize Your Lips—They Age Too!
The truth is that most of us neglect our thin-skinned lips when it comes to the sun's rays—leaving our lips particularly vulnerable to painful sunburns and the lip lines and wrinkles associated with aging. Remember to always apply (and reapply at least every hour) a lip-protection balm.
4. Try on UPF Clothing for Size
These garments have special coating to help absorb both UVA and UVB rays. As with SPF, the higher the UPF (which ranges from 15 to 50+), the more the item protects. Regular clothes can shield you, too, provided they are made of tightly woven fabrics and are a dark colour.
Example: a dark-blue cotton T-shirt has a UPF of 10, while a white, one ranks a 7. To test clothing UPF, hold the fabric near a lamp; the less light that shines through the better. Also, be aware that if clothes get wet, protection drops by half.
5. Watch the Clock
UV rays are strongest between 10 a.m. and 4 p.m. (Tip: Check your shadow. If it is very short, it is a bad time to be outside.) If you are out during these hours, stay in the shade under a beach umbrella or a big leafy tree.
6. Cover Your Head with a Hat
Choose a hat with at least a 2- to 3-inch brim all around to protect the skin on your face, ears, and neck from the sun.
The Expert Says: "Every 2 inches of brim lowers your skin-cancer risk by 10 percent."—Darrell Rigel, M.D., Clinical Professor of Dermatology, New York University.
7. Sunscreen…Again
Reapply, reapply, reapply! No sunscreen is completely waterproof, sweat proof, or rub proof.