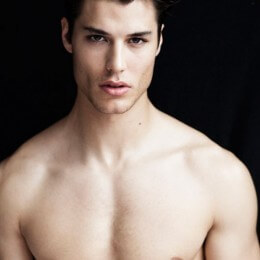 Dermal Fillers for Men
Dermal fillers have revolutionized the cosmetic industry. In the past, patients seeking a more youthful appearance would have to go under the knife for a facelift to achieve noticeable results, but today, dermal fillers make it possible for patients to get rid of wrinkles and add volume to the face with a minimally invasive procedure that takes only minutes to perform. According to the American Society for Aesthetic Plastic Surgery, the use of dermal fillers is the second most popular cosmetic procedure in the United States, Australia and the UK today.
Patients do not need to take time out of their busy schedule to recover from a painful procedure, but instead can merely make an appointment over their lunch hour to temporarily smooth out wrinkles, plump the lips and cheeks, and fill facial folds. Dermal fillers are safe and affordable and provide patients with age-defying options that have never before been available.
What are dermal fillers JUVÉDERM® Injectable Gel?
As we age, our skin changes. Over time, the natural volume of youthful skin begins to diminish as wrinkles and folds form. But, with JUVÉDERM® injectable gel, you don't have to just sit back and let it happen!
Hyaluronic acid is a naturally occurring substance in your skin that helps to add volume and hydration. JUVÉDERM® is a smooth consistency gel that is made of hyaluronic acid. Your healthcare professional eases JUVÉDERM® injectable gel under the skin to instantly restore your skin's volume and smooth away facial wrinkles and folds, like your "smile lines" or "parentheses" (nasolabial folds—the creases that run from the bottom of your nose to the corners of your mouth).
JUVÉDERM® dermal fillers for men provides a smooth, natural look and feel—so everyone will notice (but no one will know)!JUVÉDERM® injectable gel (including JUVÉDERM® Ultra, JUVÉDERM® Ultra Plus, JUVÉDERM® Ultra XC, and JUVÉDERM® Ultra Plus XC) is indicated for correction of moderate to severe facial wrinkles and folds (such as nasolabial folds).
Dermal fillers are administered as an injection. They help the skin retain a youthful appearance, keeping it hydrated and adding volume while encouraging the production of new collagen and skin cells. Often dermal fillers can turn back the clock by ten years or more, with very little pain and no recovery period required.
Dermal fillers are affordable and accessible, allowing patients who are not willing to go under the knife for a facelift to still improve their appearance and maintain their youth. The low-cost and low risk associated with dermal fillers has made them remarkably popular among both men and women as an alternative to major surgical procedures.
Dermal fillers can be used to enhance and rejuvenate the face by adding or replacing volume. They are generally made of substances that naturally occur in the skin (e.g hyaluronic acid, collagen). As we age, volume is lost in the face, for example in the cheeks. Dermal fillers can help to replace this lost volume. Another use for dermal fillers in men is to rebalance facial features, for example, a chin can be enhanced to rebalance the face, or a nose can be straightened with fillers. It is important that when using fillers in men, that features are not over-enhanced and that the results are subtle.
Men have a bigger bone structure than women; they do not gravitate or age as the same way where women do as they have smaller bones. The volume loss is more significant in men than in women, more than we have ever perceived. Utilising dermal fillers on a man who have thicker skin and there for they can allow for more volume restoration without the capability of feeling, it has a very significant improvement. Men are much better candidates for fillers than women are. Fillers are critical to restorate the aging face. Factors in evaluation of the face and what they need are gravitational changes, deflationary loss and skin elasticity. At The Men's Grooming Salon we are able to target all that you need.
Dermal fillers for men are becoming an increasingly popular way to take control and reverse the signs of ageing and stress. Fillers are used to remove lines and wrinkles caused by environmental factors, challenging careers, ageing, sun exposure, lifestyle pressures or simply as a result of the way we use our facial muscles.
At The Men's Grooming Salon, we specialise in the injection of fillers with Hyaluronic Acid (a substance that occurs naturally in healthy skin) directly into the wrinkle contour. Results are immediate – smoother, softer, more youthful skin – and in many cases, the line is literally 'erased'.
Results natural looking with very little down-time (typically a day or so of mild redness and swelling). Most popular areas to treat for men are between the eyebrows (i.e. glabella), nose-to-mouth lines (i.e. nasolabial folds), lips, around mouth and cheeks.
Call us to enquiry about our different products , services and prices to help you achieve your desired natural look.
Don't forget to "Like" us on Facebook!