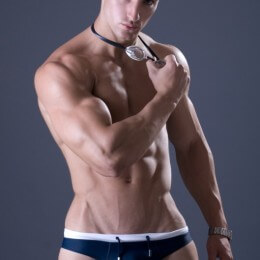 Male Waxing Sydney | Frequent questions about waxing.
Mens Waxing Sydney, If you haven't been waxed before you probably have a few questions or common misconceptions. Here are the answers to most of them.
The Men's Grooming Salon is a Sydney based salon specializing in male Brazilian waxing. We have created an atmosphere with fun ambience while maintaining the highest level of professional service to cater to every client's individual waxing needs. We believe that with such a personal waxing experience and ensuring a hygienic environment, this separates us from other salons.
As you already know, waxing is not limited to the women as men also prefer waxing in order to remove unwanted hair from the body. Most of the men are opting male waxing approach and get their chest, leg, underarm and back hair removed. Sometimes, the unwanted hairs create problem for men whether while working or in terms of smartness. Thus, men want to have complete attractive personality without having any unwanted hair and pain. Our Male Waxing Sydney service is fully safe and painless. We use state of the art technology and genuine products for the hair removal. We almost undertake different projects whether you want full body male waxing or waxing of any particular body parts such as leg, chest or back. Our waxing for men services are well designed keeping the exact requirements of men including perfect tools and products to remove hair precisely without leaving any traces.
We know how to make our clients feel at ease as soon as they walk through our door, and do everything we can to give the most painless waxing treatment possible. Especially when it comes to men's Brazilians. We know those bits are precious and tender!
Many of our clients are high profile personalities in the business and media world, so we understand that they require our respect and discretion like every other client. Our boutique men's salon is off the main beat with zero passers by to keep us discreet.
The Men's Grooming Salon is a very busy salon, so we have increased our trading times, especially after work hours, to accommodate our growing demand for waxing treatments. We get booked up quickly, so suggest that you try to plan you waxing treatments in advance.
What is Brazilian Waxing?
Our premium, The Men's Grooming Salon custom deigned hot wax (not strip wax) is applied to remove all hair from the pubic area. You can leave a strip of hair if desired. After, we apply a special oil and lotion to prevent ingrown hairs.
How should I prepare before get waxed?
Be clean and freshly showered. Your skin should also be free of any lotion (you will get better results if your skin is less oily).
The hair you wish to remove should be at least 6-7 millimetres in length, making it long enough to lie flat on your skin. So do not shave for at least two weeks before your appointment, or your hair will not be long enough. On the other end of the spectrum, if you've let things go a bit down there down there, don't worry – we can trim any longer hairs to the proper length before your wax. If possible, wear loose clothing on the day of your appointment, to prevent irritation after your wax.
How long will my Brazilian wax last?
Just as every person is different, so is your hair growth. After your first wax, you can expect the results to vary from anywhere between 4 to 7 weeks. The more you wax, the less your hair will grow over time, and some will stop growing altogether! Hair growth is faster during hotter seasons, so in summer, men's Brazilian waxing should be slightly more frequent.
What do I do after my Brazilian wax?
We will supply you with a facts sheet to take home, providing tips as to what you can do to look after your bare area.
The Men's Grooming Salon's waxing treatments are extremely hygienic, we wouldn't have it any other way! We NEVER double dip in the wax pot. We take a new, disposable spatula every time. We wear hospital grade liquid antiseptic. We change towels and bed paper after every treatment, and spray beds with disinfectant. We keep all tweezers, hair clippers and scissors in hospital grade disinfectant between clients and overnight. All our towels (hot and dry) are taken off premise for laundering.
How much will a Brazilian wax cost me?
Our male Brazilian wax costs $85.
What should I expect with men's Body Waxing?
You might feel embarrassed or nervous before your first wax, but you really have nothing to be worried about. Our therapists are friendly, experienced and know how to put you at your ease. And it is nothing we have not seen before! You will be asked to remove your underwear in the treatment room. By doing this, you will be protecting your clothing as well as making the whole process quicker and easier. Your therapist will examine the length of the hair to be removed, and trim as required. They'll also ask you exactly how much hair you want removed – some men prefer to have everything taken off, while others prefer to leave some hair.
Does male Brazilian Wax hurt?
This can depend on a few things – how sensitive your skin is, and how strong your pubic hair is. But usually it is all over so quickly you will barely feel a thing. We also use a special kind of wax for this procedure – no nasty strip wax for this area! We use a hot, non-strip organic Australian wax designed especially for more sensitive skin that has applied directly to the hair, then quickly removed after it's dried. After your wax, your therapist will apply a soothing lotion and advise you on after-care to minimise any problems with redness or in-grown hairs.
Can you wax nose and ears?
Yes, and it is much better than a tweezing one hair at a time. We apply a small amount of soft wax just in the front of the nostril or ear lobe and, once we engage the hair, there is a quick flick of the wrist and it is all done.
If you have any other questions or concerns regarding waxing, or any of our treatments, please don't hesitate to contact us, or drop by for a visit and one of our friendly staff will be more than happy to help you out. We also have a full range of Face Treatments for Men. Please browse through our site for a full list of male waxing and other services and prices. We ensure the highest standards of professionalism are adhered to at all times, and use the latest hygienic methods in accordance with NSW Health regulations. We provide the following services; mens waxing,mens brazilian waxing, male waxing brazilian,mens waxing in sydney, waxing mens facials, leg waxing, back waxing, chest waxing, nose and ear waxing.